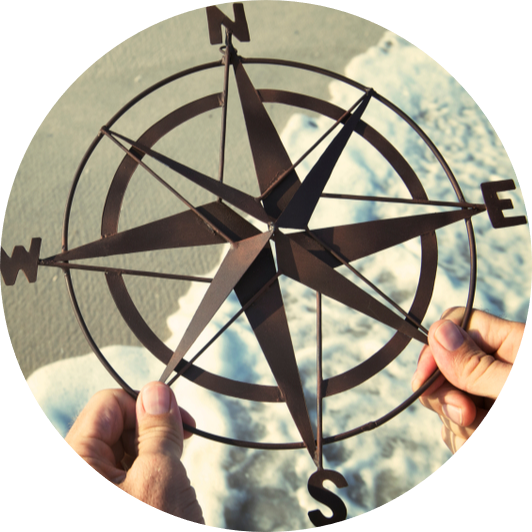 Finding a financial advisor and working through the planning process can be daunting. 
We don't think it should be.
Tell us about your journey
The start of your journey can be difficult to put into words. It can be easy to get distracted by data collection and checklists. Our goal during this vital step in the process is to help you simplify. We work with you articulate your goals. We actively listen and get to know you personally so we can understand why these goals are important to you.

Navigating your course
Conditions change. You change.One thing that will never change is our commitment to you. We continue to have conversations with you and meet on a regular basis to check in with you. We review your progress and recommend any adjustments necessary to keep you on course toward achieving your version of financial success.

Chart your course
Once we have a clear understanding of your current situation and goals for the future, we work together with you as a team to come up with your to-do list to chart a course toward achieving your goals and dreams. We take time to explain all steps to in a straight forward manner because we want you to be comfortable and well-informed about your options and why we have made these recommendations.

The journey and beyond
All our conversations with you revolve around your financial goals and dreams for the future. All of our recommendations revolve around the same thing. Because, at the end of the day, it's about reaching your personal financial destination – wherever that may be.